Prince Harry Vegas Scandal Could Get Far Worse, Report Claims 'Something Pretty Gigantic' Involved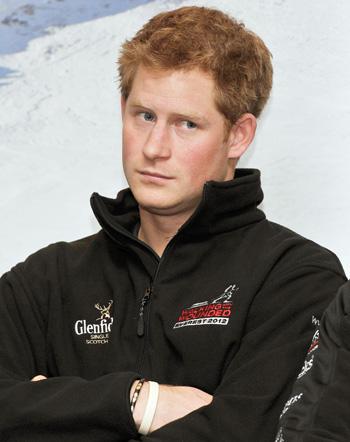 The nightmare continues for the bad boy of the royal family as rumors swirl that his nude photo scandal could just be the tip of the iceberg.
A source told the Las Vegas Review Journal that the strip billiards game is mild in comparison to other that allegedly took place during Prince Harry's stay in Sin City.
The source claims "something pretty gigantic" is involved.
Whatever it is, hotel developer Steve Wynn – who owns the Encore Wynn Resort where Harry stayed – is reportedly unhappy about the major security breach, which stunned the world and embarrassed the royal family.
Article continues below advertisement
According to the Daily Mail the billionaire paid for the third in line to the British throne and his pals to stay at his luxury resort.
Although he is taking a break in St Tropez, Wynn is apparently reviewing security at his complex, which is a popular hangout for high profile celebrities.
Olympic gold medalist Ryan Lochte also partied at the Encore Beach Club and the Wynn nightspot XS during the royal's stay.