Prince Harry Likely To Return to War-Torn Afghanistan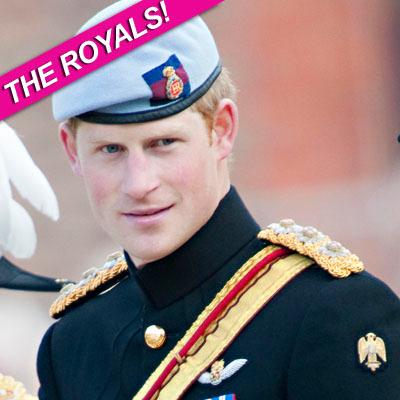 Prince William's younger brother Prince Harry has been OK'd by authorities to return to Afghanistan to resume his military service.
While the 26-year-old will likely remain in England for seven months to continue his Apache helicopter pilot training, the Guardian reported, he's said to be very eager to return to action in Afghanistan.
A royal insider told the UK Sun that "assuming Harry is successful, the preliminary decision for him to return to frontline duties is now a go."
Article continues below advertisement
Clarence House said in a statement Thursday: "Harry is an army pilot and will deploy wherever the army chooses to send him. His course finishes in 2012, and after that his deployment will be a matter for the army chain of command."
This past March, the red-headed royal said his "goal is to serve his country like everybody else in the British forces.
"I count myself very, very lucky to have the chance to fly helicopters and even luckier to have the chance to fly the Apache," the prince said. "It's a fantastic piece of kit, it's like flying a robot."
In 2007-08, the prince served as a second lieutenant for the Blues and Royals regiment of the Household Cavalry for 10 weeks in Afghanistan, directing air traffic in offensive strikes against purported Taliban hideouts. His service time was cut short in that stint after officials pulled him out of the area, citing intense media scrutiny put he and his fellow soldiers in harm's way.
RELATED STORIES: