Mademoiselle Middleton: Pippa Moving To France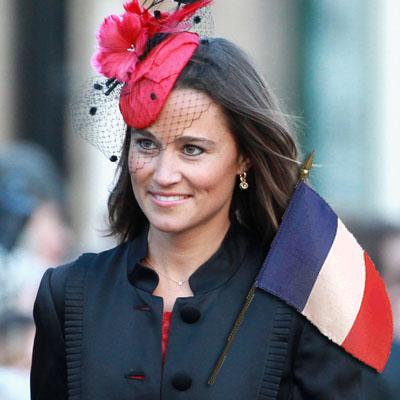 France is expected to get its' most beautiful import since the Mona Lisa: Pippa Middleton.
Middleton, the center of attention since her sister Kate's royal wedding this spring, is indefinitely headed to South France, where she'll stay to hone her craft as an event planner.
The 27-year-old "It girl" has reportedly split from her boyfriend, 30-year-old broker Alex Loudon, and has been recently linked to her former Edinburgh University flame George Percy, whose father is the Duke of Northumberland.
Article continues below advertisement
A source told the UK Sun that Pippa's expected move to France is actually part of a "three-month separation" she's taking from Loudon, who's based in London.
Loudon, the source told the paper, "has high hopes that by September she might have thought things over and realize that she might be better off staying in London rather than running off all over the world."
RELATED STORIES: