Exclusive
Prince Harry's Naked Las Vegas Romp Caught On Video!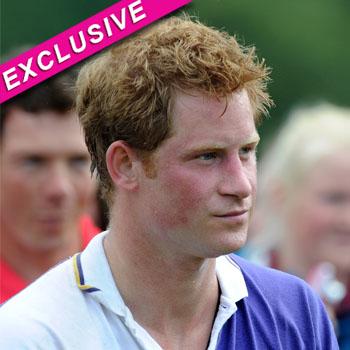 Article continues below advertisement
But now, just as it appeared the scandal was abating, it is about to grow exponentially, a source revealed to Radar.
"There is video of Harry partying naked with women in the Las Vegas hotel room," a source familiar with the situation said. "There have been some very quiet inquiries to see how much the video is worth.
"If the video goes public this could be the biggest Royal scandal ever." (The video was not offered to the outlet that bought the photographs, according to the source.)
Rumors surfaced in the Las Vegas Review Journal on August 26 that the Harry scandal was far from over and that another blockbuster revelation was about to emerge.
"The video has not been shopped around yet, its existence is being kept as discreet as possible," the source told Radar. "With all the attention the photos got, the people with the video know it could be worth a fortune."
Article continues below advertisement
RadarOnline.com has not seen the video which was shot by one of the people partying with Harry.
It is not known if it was taken by the same person who snapped the photos, as the seller of the video wants to remain anonymous.
Now the big questions are will the public ever see the video and what actually does it show?
"There are many powerful people who don't want this video to go public and that is one reason why the seller is being so discreet right now," the source said. "This video could generate an enormous privacy lawsuit but it could also make the seller rich."