Cult Member's Confession To Killing Newlywed Nurse Was 'Bizarre, Nonsensical, And Untrue,' Says Lawyer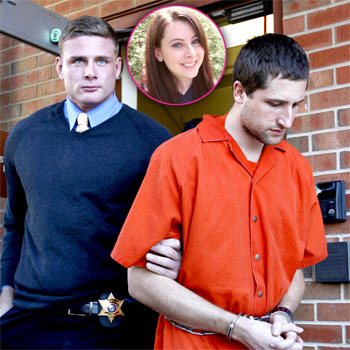 By Debbie Emery - Radar Reporter
Cult prayer group member Micah Moore recently made a surprise confession to the murder of his spiritual leader's wife, but his lawyer is denying there was even a crime and claiming his statement is the fictitious ramblings of a troubled young man.
As RadarOnline.com previously reported, on Wednesday the 23-year-old claimed responsibility for the October 30 death of Bethany Deaton, 27, in Kansas City, Missouri, which investigators initially assumed was a suicide after they found a note and an empty bottle of over-the-counter pain medication along with her body in a minivan parked by a lake.
Article continues below advertisement
"We are aware of no evidence that a crime has occurred – the facts suggest Bethany Deaton's death was an unfortunate suicide and Micah Moore had nothing to do with that suicide," said his attorney, Melanie S. Morgan in a statement to RadarOnline.com.
Moore, who had been living in a communal home with newlywed Bethany, her group leader husband Tyler, and several male members, claimed the men had sexually assaulted Bethany and because they were worried she would tell someone, he was ordered to kill her and told to make it look like a suicide.
"Driven to the police station by representatives of his church community, Micah told a fictional account that was bizarre, nonsensical and most importantly, untrue," Morgan claimed. "They were statements of a distraught and confused young man under extreme psychological pressures as the result of his friend Bethany's untimely suicide and the sudden removal of his spiritual leader, Tyler Deaton, from their extremely close-knit religious community."
Article continues below advertisement
The bizarre love and death triangle began when the couple met as freshmen at Southwestern University in Georgetown, Texas, in 2005, and two years later Tyler started a prayer group, a former longtime member of the group told The Associated Press.
Tyler and Bethany moved to Kansas City in 2009 from Texas to attend a six-month internship at the non-accredited International House of Prayer University.
Morgan argues that the extremity of the secular prayer group is directly to blame for her client's current legal and emotional crisis. "The doctrines taught in that community affected Micah's mental state and, unfortunately, dominated his thinking," Morgan said. "Micah's fiction to the police led to the filing of the complaint in this case.
"We trust the local authorities will focus their investigation equally into disproving Micah's story as much as they would be inclined to try to substantiate it. In the end, the truth will show that Micah Moore is innocent," pledged his attorney.
Her client is currently facing charges of first degree murder and will next appear in front of Jackson County Associate Circuit Judge Jeffrey Bushur on January 17. Micah Moore's father, aunt and two uncles from Texas, his home state, attended Wednesday's hearing but declined to comment on the case.
Article continues below advertisement
Court documents filed to support the first-degree murder charge against Moore include statements from several men who told investigators that they had been roommates with the Deatons, reported the Kansas City Star. Those witnesses' names were redacted.
Three of the men told detectives that they were involved in long-term sexual relationships with Deaton that were kept secret from his wife, whom he married in August.