Teen Suicides Plague Missouri High School, Three Die In Seven Weeks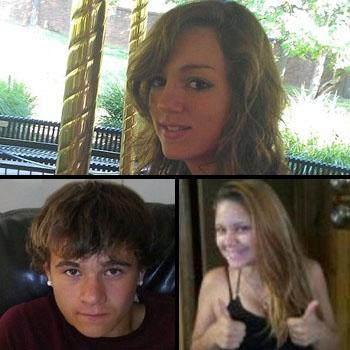 By Debbie Emery - RadarOnline.com Reporter
A high school community is struggling to stop a startling trend after three students have committed suicide over the past seven weeks.
The deaths of Jordan Halmich, a 16-year-old junior on September 28, Donna Cooley, 15, who hung herself five weeks later, and Destiny Pearson, 16, on Monday night, have rocked St. Clair High School in St. Clair, Missouri, and has everyone asking what has gone wrong in the small town.
Article continues below advertisement
School officials were forced to hold an emergency meeting on Tuesday following Destiny's death to determine how to stop the wave of tragedies, reported KSDK.com.
Superintendent Dr. Michael Murphy said suicide prevention experts and additional counselors and clergy are now on hand in St. Clair schools to help troubled students, as staff are concerned that those who are emotionally vulnerable may consider copycat acts.
"At this time the district is working with every available resource in the region to help the school community cope with this crisis," said Murphy, who explained that each one of the three victims was going through "very different circumstances in their lives."
The high school had already planned a school presentation with CHADS to help cope with the first two suicides before Destiny died. "Now it takes on even greater significance."
Article continues below advertisement
Accusations of bullying have swirled around all of the suicides, and words scrawled on Cooley's mirror after her hanging suggest that she was tormented by fellow school friends. "She was upset about a number of things at home and school," said Franklin County Sheriff Gary Toelke.
However, investigators say that after numerous interviews with family and friends there is no evidence that victim number one, Halmich, was bullied.