Exclusive
LeAnn Rimes Supporter Admits To Harassing Teacher Being Sued By Star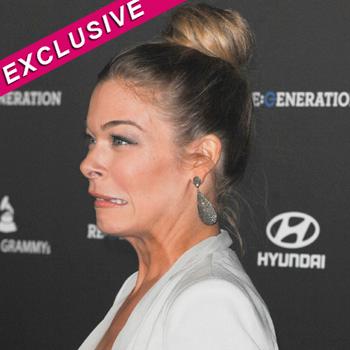 Article continues below advertisement
The battle between LeAnn supporters and detractors on Twitter is the hidden core of the singer's recent lawsuit and claims that Smiley, a California teacher and mother of six, "bullied" her.
As RadarOnline.com previously reported, Rimes filed an invasion of privacy lawsuit against Smiley last week, alleging the teacher taped a phone call the star placed to her unexpectedly.
"Kim is the one who was bullied," one of her friends told RadarOnline.com. "She was harassed by LeAnn supporters because she didn't think what LeAnn did with Brandi Glanville was right."
Rimes' affair with Brandi's husband Eddie Cibrian led to the end of their marriage and created scandalous headlines — plus a raging and often nasty debate on social media.
Kim took her Twitter account private months ago but told RadarOnline.com that she has evidence LeAnn was still seeing her tweets. And LeAnn's followers went way over the line she told RadarOnline.com: "The school where I teach was revealed online. Photographs of my children were posted online all by someone who is a big fan of LeAnn."
Article continues below advertisement
Some people who were blocked by LeAnn on Twitter felt the singer "rewarded" the tormentor when she flew him out to one of her concerts.
The LeAnn fan, who wishes to remain anonymous, admitted to those acts and told RadarOnline.com he was angry at comments that were made about his personal life. He added that he has been a LeAnn fan since his early teenage years and that the star flew him to the concert because of his devotion to her, not because he supported her online.
But that's not how many of Kim's friends see it, and they are outraged, believing the celebrity has indulged the people attacking her online detractors. Many of Kim's friends supplied past tweets and photographs to RadarOnline.com, showing highly vitriolic comments about Glanville with LeAnn included on the social media chain. LeAnn does not appear to object to any of the remarks and some could argue she appears to be encouraging them at times.
Article continues below advertisement
Meanwhile, Kim has vowed to fight back against the star's powerful Hollywood machine, which includes heavyweight lawyer Larry Stein, and she will seek her own legal representation. The center of the narrowly focused lawsuit is a March, 2012 phone call from Rimes to Smiley that was taped and eventually posted online.
California law prohibits taping of phone calls unless both parties are aware the call is being recorded. There are, however, factors that can serve to mitigate that law. Sources close to Smiley told RadarOnline.com that the issue of the tape will be addressed by her lawyer.
As we previously reported, LeAnn's team attempted to serve Kim on Labor Day, but instead went to the wrong address, disrupting Kim's brother and sister-in-law's party. Sources close to the situation tell RadarOnline.com that some members of the media were with the process server, although no outlet has admitted to being there.
"They created a scene," one source told RadarOnline.com. Kim confirmed that her sister-in-law, also named Kim Smiley, ran out of the house with her children to get away from the chaos created by the process server and the other people with him.