Bullying Drives Two Students In Same School To Attempt Suicide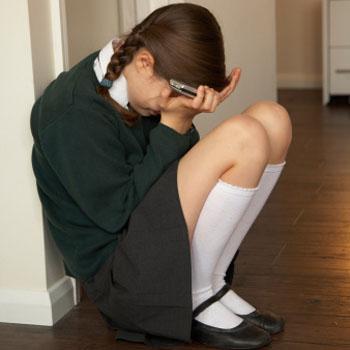 More tragic bullying stories keep emerging just more than two months into the school year, this one coming from Ohio's Martins Ferry Middle School, where a pair of students have attempted suicide (in separate incidents) after being tormented by their peers.
The latest incident involved a 14-year-old girl whose mother Janis Gearhart claims was repeatedly harassed, laughed at, assaulted and name-called, resulting in an attempt on her own life that left her hospitalized for a week.
Article continues below advertisement
"It came to a point where she was so upset by what was going on at school, online and at the football games that she came to me at 1:30 a.m., October 21, bleeding from the wrists where she had cut herself with a razor blade," Janis told WVNS-TV.
Janis said even the suicide attempt was grist for the mill for the bullies, who made remarks like "She should have done a better job," and "If she had cut deeper she wouldn't be a problem anymore," in learning the news.
Janis said her daughter is taking courses online, as she "can't send her back into that environment."
"I'm not going to be the parent who buries her child who kills herself due to bullying," Janis said.
The other student, Janis said, tired to kill themself by overdose.
Other abhorrent incidents in recent weeks include the suicide of a NY teen labeled promiscuous by her peers; and a Canada teen whose topless image was splashed online, causing an emotional downward spiral.