Bullied Girl Jumps Into Train In Front Of Nearly 200 Classmates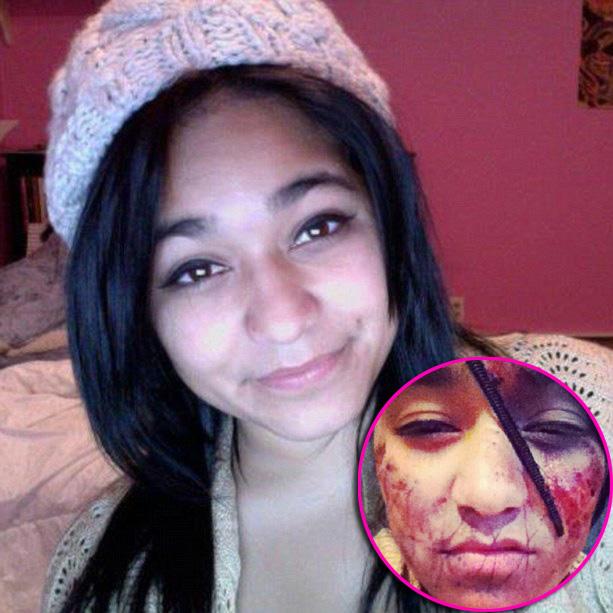 A 15-year-old high school student named Felicia Garcia commited suicide Wednesday afternoon by jumping in front of a train in her native Staten Island as almost 200 fellow students looked on in horror.
Felicia, who attended Tottenville High School, was repeatedly bullied after she'd had sex with four of the school's varsity football players at a party at one of the player's homes Saturday night, police told the NY Daily News, adding the sex was consensual.
Article continues below advertisement
Two of the jocks, both 17, bragged about the encounter, and word spread rapidly; on Monday, in response to the torment, she tweeted: "I cant, im done, I give up."
A friend of Felicia's told the paper, "Kids are saying she had sex with some guys from the football team at a party after the game. Later on, they wouldn't leave her alone about it. They just kept bullying her and bullying her."
The school launched a peer mediation session between one of the football players and a counselor, insiders told the paper, adding that Felicia and the other football player had a run-in on the way out.
At that point, Felicia went to Staten Island's Huguenot station, where she jumped in front of a train in front of a horde of horrified peers.
Sara Brager, 16, witnessed the troubled teen's chilling end as Felicia fell backward off a platform and into the moving locomotive.
"Just before she fell, she said, 'Finally, it's here,'" Brager told the paper. "It was the most horrible thing I've ever seen."
Sources told the Staten Island Advance that Felicia had other problematic issues in her life, as both of her parents were dead, she lived in a foster home and was on medication for depression issues.