Remember Karen Klein? Bullied Bus Monitor Gets $703,000 Check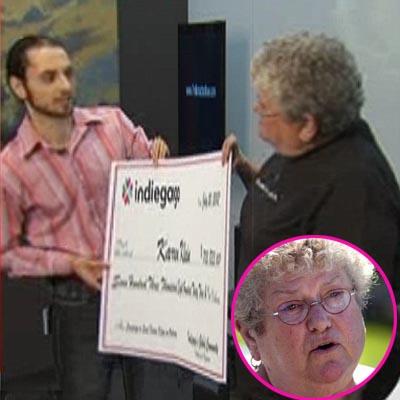 Article continues below advertisement
"These are middle school kids, and they're not just bullying her, they're saying ... some really disgusting things," Sidorov said of the clip, in which the four boys razz the sobbing bus monitor with insults about her weight, sexuality and wealth.
Klein -- whose son committed suicide 10 years ago -- said the most stinging comment in the video was when one of the boys told her that her family "all killed themselves because they didn't want to be near you."
Sidorov said as far as anti-bullying efforts, "It would be great if we could start something more from" the online support demonstrated for Klein.
"We got one person, now we want to help millions," said Sidorov, a nutritionist who watched the total swell as more than 30,000 online viewers spread over 84 countries opened their wallets to award Klein a well-needed respite.
"People just want to help others," Sidorov said.
Article continues below advertisement
So far this summer, the resilient Klein has traveled to Florida, New York and Boston.
With the huge windfall, Sidorov said that, "Now, her vacation is going to be the full-time vacation of retirement."
Watch the video on RadarOnline.com
Klein said she will begin her own anti-bullying foundation with $100,000 of her proceeds; she will also donate part of her newfound riches to special needs charities, as she has a granddaughter with Down syndrome and a grandson with autism. In October, she will embark on an anti-bullying campaign across schools nationwide.
"Though I would need a speech writer," she joked. "I have a tendency to ramble."
On the flip side of things, a father of one of her aggressors said that while he's happy for Klein, he's worried for his own family as they pay the price for the misdeeds of the son.
"The more you guys keep dragging the story out, the more my family gets harassed: My ex-wife just got her tires slashed the other day," said Robert Helm, adding more things have occurred, but "nothing else I want to discuss."