Justin Bieber Paternity Drama Heats Up; Lawyer Renews Demand For DNA Test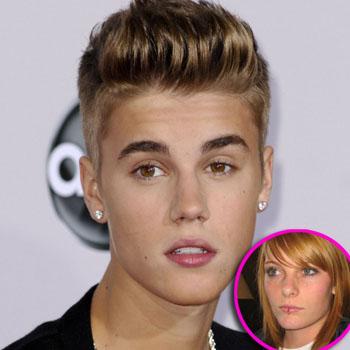 Article continues below advertisement
Yeater withdrew the lawsuit but her original attorney, Jeffrey Leving, has renewed the controversy with a new interview claiming he never saw DNA results, despite the star's assertion that he took a test.
"I have not seen Bieber's DNA test results or had them scrutinized. If there was a first test, and I have no documentation to say there even was, I wasn't provided with the results," Leving told the New York Daily News.
"I have not had my demands for an independent DNA test carried out by Mr. Bieber."
Yeater filed paternity papers in October, 2011, setting off a firestorm of controversy. Bieber said he never met Yeater and also claimed that he took a paternity test. His lawyers confirmed that he did take the test.
In an affadavit signed under penalty of perjury Yeater claimed she was 19 years old when she had sex with the underage star backstage at one of his concerts, leading to the birth of her son Tristyn Anthony Markhouse Yeater, on July 6, 2011.
Article continues below advertisement
Bieber issued this strong response at the time through his reps: "It's sad that someone would fabricate malicious, defamatory, and demonstrably false claims. We will vigorously pursue all available legal remedies to defend and protect Justin against these allegations."
Leving, a high profile Chicago attorney, previously said he had hoped to settle the case out of court.
There is no active court case at this time, making Leving's current comments somewhat strange.