Exclusive
Cut Above The Rest! Liam Hemsworth Is Behind Miley Cyrus' Edgy New Look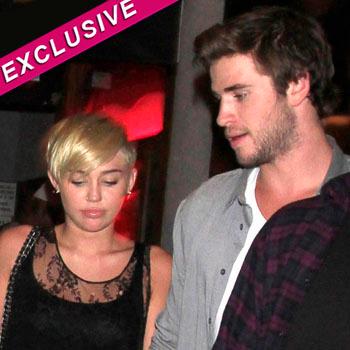 Article continues below advertisement
And, Miley's got 22-year-old Liam's full seal of approval when it comes to experimenting with her looks.
"Miley talked about cutting her hair even shorter and Liam was fully behind her decision," a source told RadarOnline.com.
"He loves that she's become so daring with her looks and thinks Miley looks great with an edgier hairstyle.
"When Miley told him she was thinking of cutting it, Liam immediately told her to go for it. He thinks she's got such a pretty face and that short hair makes her eyes look even more beautiful.
"She realizes that people will speculate that she is perhaps rebelling, or going mad, but she's just a young girl trying something different.
"Miley's not gone crazy, she's just trying something new," the source revealed.
And Miley's new look could be down to the fact she has new music to drop very soon.
As fans congregated outside her NY hotel on Monday, Miley took time to tweet: "What a dope morning. So many fans outside my hotel this a.m. in NYC. If there's this much chaos NOW imagine when I drop this record! #ohsnap"