Watch Out Selena Gomez! Ke$ha Admits She Would Consider Sleeping With Justin Bieber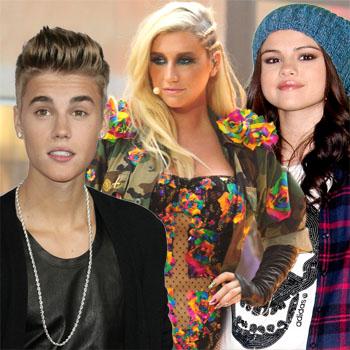 Article continues below advertisement
"Sure," she said. "Wait, is he even legal? Could I go to jail for this?"
"Nah, he's 18," Rolling Stone reporter Rob Tannenbaum responded.
"Ok, then I would. We could go out and buy lottery tickets, vote, play putt-putt golf. All the things that are legal at the age of 18."
In the interview, Ke$ha also revealed that she smokes marijuana, but that things get a little weird when she indulges in the illegal activity.
"I do smoke," she admitted, when asked if she smoked pot, "but I get super weird, so it's not something I do all the time. Sometimes I go into the basement and body-paint, and sometimes I get weirdo-paranoid and hide under the covers. It's just a bad scene."
RELATED STORIES: