Ryan Seacrest Breaks Good VMA News To Ke$ha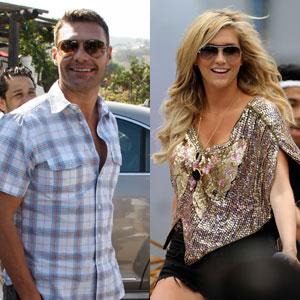 Ryan Seacrest woke Ke$ha up with some good news Tuesday on his KIIS-FM radio show, telling the burgeoning pop star she's been nominated for three MTV Video Music Awards for her smash breakout hit Tik Tok, including best female video, best new artist and breakthrough artist.
"Woooo!" Kesha said in celebration after being told of the nomination, via a phone interview from New York. "You're my favorite, I love you, you have nice bone structure!"
Article continues below advertisement
Tik Tok has been such a huge hit that watchmakers Casio inked Ke$ha as their Baby-G Watch Brand Ambassador to endorse their new line of timepieces in New York Monday.
Check Out The Jersey Shore Soundtrack:
Viewers can vote for VMA categories, including best new artist, by visiting vma.mtv.com.
The 2010 MTV Video Music Awards air live from the Nokia Theater in Los Angeles on Sunday, September 12, 2009 at 9/8c.