Jersey Shore Soundtrack: Sing-along With The Guidos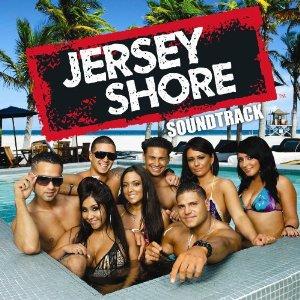 They may be on strike with MTV, but that won't stop Pauly D., Snooki, The Situation and JWoww from dropping some mighty big beats this week with the release of Jersey Shore Soundtrack. The soundtrack includes party-starting songs by Enrique Iglesias, Lil Jon and Paul Oakenfold, and six of the 16 cuts featured on the soundtrack are originals, including DJ Pauly D.'s very own "Beat Dat Beat (It's Time To)", on which he announces, "Being a guido's a way of life / I started this whole GTL shit, gym, tan and laundry…" before warning any "hot ass girl" who plans to approach his DJ booth not to come with her "ugly ass friend", explaining that he only deals with nines and 10s, not threes and fours. "You and your friends better come correct / There will be no grenades tonight."...
Article continues below advertisement
The title of Sheryl Crow's seventh album—100 Miles from Memphis—has great significance to her. "I grew up in a small town 100 miles from Memphis, and that informed not only my musical taste, but how I look at life," says Crow. "The drive to Memphis is all farmland, and everyone is community-oriented, God-fearing people, connected to the earth. The music that came out of that part of the world is a part of who I am, and it's the biggest inspiration for what I do and why I do it."...
The Jonas Brothers' Jonas L.A. features 13 summer anthems from the television show's soundtrack...
Rick Ross offers up Teflon Don, which includes guest appearances by Jay-Z, Kanye West, Ne-Yo, Raphael Saadiq...
Big Head Todd and The Monsters release Rocksteady, which was coincidentally also the name of a No Doubt record in 2001...
The German wonder twins in Tokio Hotel are back with a CD/DVD entitled Humanoid City Live...
Ozzy Osbourne produced the new album for glam-rock group Black Veil Brides, which is called We Stitch These Wounds...
Marc Cohen's Listening Booth: 1970 features covers of songs from that year, including "The Only Living Boy in New York" and "Wild World" and features guest appearances from Aimee Mann and India.Arie...