Jailed 'Prophet' Warren Jeffs Continues His Polygamist Rule From Prison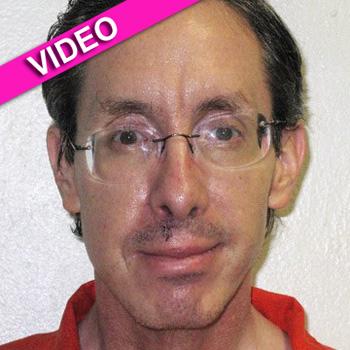 By Debbie Emery - RadarOnline.com Reporter
Even a life sentence for sexually assaulting children can't stop Warren Jeffs from sending out orders to his die-hard followers who still believe him to be their "prophet," RadarOnline.com is reporting.
It has been six years since the fundamental polygamist was first arrested, but the radical splinter group that he formed in a controversial split from the Mormon Church still remains in the desert town of Colorado City on the border between Arizona and Utah under the name of the Fundamentalist Church of Jesus Christ of Latter Day Saints.
Article continues below advertisement
As RadarOnline.com previously reported, Jeffs is currently behind bars after being convicted of sexual assault of two girls, ages 12 and 14, whom he claims were his "spiritual brides," for which he is serving a life sentence in a Texas prison.
His life after incarceration is now the subject of an ABC report 20/20: Breaking Polygamy, which reveals how the convicted child rapist is still ruling the roost in his church.
"Anybody who thinks that Warren Jeffs' incarceration ended his rule in this community has no idea what they're talking about. He is in many ways more powerful because now he's martyred," said reporter Mike Watkiss, who has covered the community of 8,000 people for 25 years.
Jeffs was brought to justice following a 2008 raid on the group's Yearning for Zion compound in Eldorado, Texas, during which the authorities found a polygamous community filled with pregnant teen brides and controlling and domineering men.
Article continues below advertisement
"The prophet literally tells people where they will live, whom they will marry," explained Watkiss. "Warren buys the allegiance of these men because they can't get into heaven without him, because he needs to give them three wives. That's the only way you're going to get to heaven."
Even with Jeffs in a different state, the FLDS members still follow his strict rules, which include not allowing children to have toys at home or ride bikes, a ban on corn and dairy products, and most shockingly – the leader forbade intimacy between husbands and wives and selected specific men to father all future children.
"If a woman wants to have a baby or whatever, she has to go to one of those 15 men. But then she has to have two other men with the one of the 15 men in the room to witness," 19-year-old Willie Steed, who has since broken free of the clandestine church, told ABC News.
To make sure no one strays from the internal law, Jeffs has a "God Squad" of secret police watching their every move.
"They know where we are and they just follow us," Steed said. "The church can just totally kill a family. In just the matter of three days, two days, an hour… they can break the spirit of their people."
Article continues below advertisement
The heavy hand of the church is even a challenge to local law enforcement who often have to go head-to-head with town officials and step up patrols in the town that views views law enforcement as religious persecution.
"They won't talk to you because of who you are and who you represent," revealed Sgt. Mike Hoggard of the Mohave County Sheriff's Office. "It's troubling."
20/20: Breaking Polygamy airs on ABC on Friday, November 23 at 10 p.m.