Warren Jeffs Investigated For Preaching By Phone From Prison On Christmas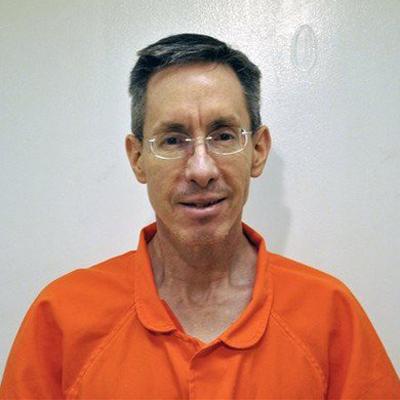 By Alexis Tereszcuk - Radar Senior Reporter
Polygamist Warren Jeffs, who is behind bars for child rape, is under investigation for preaching to his cult members on Christmas day from behind prison bars, according to officials.
Jeffs, convicted of sexual assault of two girls, ages 12 and 14, who he claims were his "spiritual brides," is serving a life sentence in a Texas prison and is now being investigated for possibly preaching to his cult members via telephone, which is a violation of prison rules.
Article continues below advertisement
"We have confirmed that Jeffs made two phone calls on Christmas Day to a relative," Texas Department of Criminal Justice spokesman Jason Clark told the LA Times. "At this point, we're investigating whether he may have circumvented policy and may have spoken to his congregation."
Jeffs is facing further punishment in prison for possibly preaching to the Fundamentalist Church of Jesus Christ of Latter Day Saints, the cult that has been condemned by the mainstream Mormon Church. Prison officials said that he is only allowed to call a pre-approved list of 10 people and that inmates are not allowed to have cell phones, their calls are monitored to prohibit them calling crime victims, organize escapes or attempt to abuse the system.
"Those people have to have gone through a vetting process, meaning that phone number has to be registered, it has to be registered to a land-line," Clark said. "If the calls he made on Christmas were put on speaker phone or patched through to someone else, that would be a violation of policy."
Clark declined to state why the investigation was initiated, and said Jeffs' punishment could include the loss of telephone privileges.
Article continues below advertisement
Jeffs is still very influential over his cult members. He has written a new book based on "revelations from God" and has sent copies to the members of his breakaway Mormon sect from the Texas prison where he is serving his life sentence, and cult members are still following the word of their imprisoned leader, as toys like bikes, trampolines and all-terrain vehicles are being dumped by the roadside near FLDS bases in Colorado City, Arizona, and Hildale, Utah.