Exclusive
Ailing Warren Jeffs Moved To Another Hospital Via Helicopter -- Expected To Recover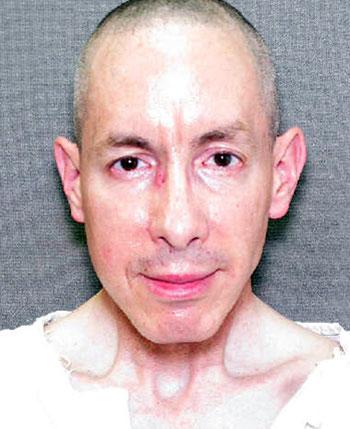 By Alexis Tereszcuk - RadarOnline.com Senior Reporter
Warren Jeffs, the ailing polygamist cult leader who was convicted of child rape, was moved to a different hospital via helicopter on Tuesday, following his latest fasting stint that landed him in medical care over the weekend.
Jeffs, 50, was taken from a hospital in Tyler, Texas to a prison hospital in Galveston for treatment via helicopter. He is now awake and responsive according to the Salt Lake Tribune.
Article continues below advertisement
Jeffs' fasting and other health concerns were the reason behind his hospitalization apparently. "He's not on a hunger strike," the prison spokeswoman Michelle Lynons insisted. "He doesn't appear to be eating enough," they conceded, but said Jeffs' hospitalization was "because of the other medical issues, not related to his fast."
He remains in critical condition and a date for his release has not been set, but the spokeswoman said he had not been in a coma at any point, despite earlier reports.
Jeffs, the former leader of the Fundamentalist Church of Jesus Christ of Latter Day Saints, is serving life plus 20 years in prison following his conviction of sexual assault and aggravated sexual assault of two young girls, ages 12 and 15, whom he claimed were his "spiritual wives."
Prison officials haven't yet determined where Jeffs will serve the rest of his sentence upon his release from the hospital.