Exclusive
Polygamist Cult Leader Warren Jeffs In Critical Condition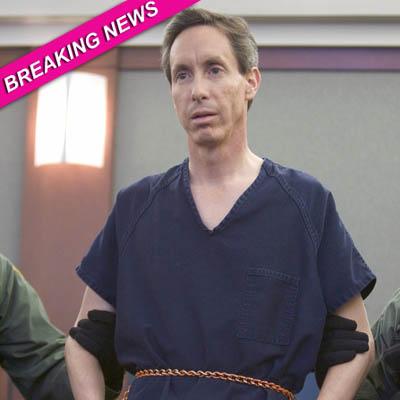 By Alexis Tereszcuk - RadarOnline.com Senior Reporter
Convicted child rapist Warren Jeffs is in critical condition after being rushed to a Texas hospital after falling ill while fasting in jail, RadarOnline.com can report.
The polygamist cult leader, and former head of the Fundamentalist Church of Jesus Christ of Latter Day Saints, is in prison serving a life sentence after being found guilty of sexually assaulting two young girls, ages 12 and 15, whom he claimed were his "spiritual wives."
Article continues below advertisement
Jeffs is in the East Texas Medical Center in Tyler and the prison spokesman described his condition on Monday. "Jeffs has not been eating/taking in fluids as he should," the Salt Lake Tribune reported spokesman Jason Clark said in a statement. "He indicated he was not on a hunger strike but fasting. The inmate also has other medical conditions that have risen to the level of needing hospitalization."
The 55-year-old is being held in a solitary cell in the Palestine, Texas prison.
According to the Salt Lake Tribune Jeffs was also hospitalized before, while he was awaiting trial on rape charges in Utah. "Jeffs had to be force fed following self-imposed fasts several times and had open sores on his knees from long periods spent praying," the newspaper said.
RELATED STORIES:
Warren Jeffs' Shocking New Mug Shot – He Begins Life Sentence