Exclusive
Warren Jeffs Prosecution Rests : Juror Weeps As Shocking Recording Played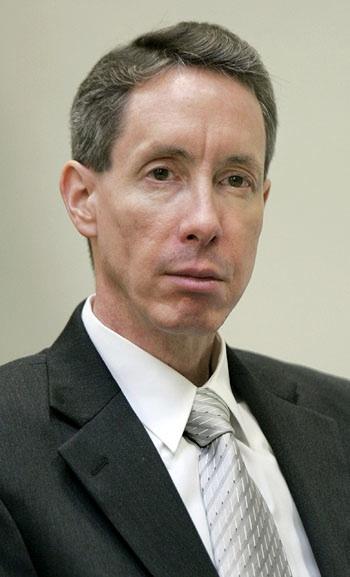 - RadarOnline.com Senior Reporter
One juror wept as the prosecution presented more shocking recordings during the sentencing phase of convicted polygamist cult leader Warren Jeffs' trial on Monday.
Jeffs was heard talking to young girls aged between 13 and 15 years old where he spoke about "heavenly sessions," meaning sex and saying "You must realize, that when you get married, you gave yourself to me, mind and body," according to the Salt Lake Tribune.
Article continues below advertisement
The prosecution played multiple tapes during the day, in one Jeffs is giving sexually explicit instructions to four of his "spiritual wives," one of whom prosecutors say was 14 and another tape played was Jeffs having sex in the baptismal font in the basement of his church.
The leader of the Fundamentalist Church of Jesus Christ of Latter-Day Saints was convicted by the jury of aggravated sexual assault of a child and sexual assault of a child in connection with two of his underage "spiritual wives."
Prosecutors are seeking the maximum sentence, life in prison, but presenting multiple accounts of Jeffs horrific sexual abuse of women and men in his cult.
Jeffs, who was representing himself for the latter part of the trial refused to be in the courtroom during the sentencing testimony, and his court appointed lawyer asked for more time to prepare the case on Monday, but the judge denied his request.