Mia Farrow's Brother Arrested For Allegedly Sexually Abusing Children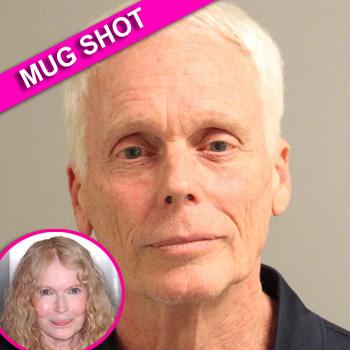 By Alexis Tereszcuk - Radar Entertainment Editor
Mia Farrow's brother has been arrested for multiple counts of sexual abuses against children, including second degree assault,and he's currently being held in a Maryland jail, RadarOnline.com has confirmed.
John Charles Villers-Farrow was arrested by the Anne Arundel County Police Department on November 14 after two victims came forward. He has been charged with Second and Third Degree Sex Offense, Perverted Practice (two counts), Second Degree Child Abuse (two counts), Sex Abuse of a Minor (two counts) and Second Degree Assault (two counts)
Article continues below advertisement
"Two victims came forward recently and said they had been subjected to inappropriate sexual activity when they were eight or nine years old until they were teenagers at the suspect's residence," Justin Mulcahy, the Police Department PIO told RadarOnline.com, and said the victims are now adults.
The two males said they were abused from 2000 until 2008 according to www.eyeonannapolis.com, and they came forward in August 2012 when they were adults to report the abuse.
"The Criminal Investigation Division Child Abuse Unit began an investigation, and we consulted with the State Attorney's Office and the decision was made to file the charges, and he turned himself in two nights ago and was arrested," Mulcahy said.
Villers-Farrow is the brother of Mia Farrow and the son of John Farrow and Maureen O'Sullivan.
The police are asking anyone with additional information or who may have also been a victim to contact Detective Josh Williams of the Child Abuse Unit at 410-222-3484.