Charlize Theron On Life After Baby, 'It's Changed A Tiny Bit. I Now Travel In a Pack!'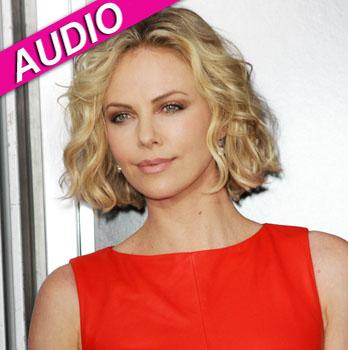 Article continues below advertisement
The new mom also said she's learned the best way to wrap her little baby.
"I didn't think I would be a fan of the swaddling, but swaddling is pretty amazing," she said. "It looks a little bit like a straight jacket and you feel like it is child abuse but for some reason they just love it."
She said the outpouring of good wishes has been "amazing," and that "everyone has been so lovely."
The South African born actress also dished on her upcoming movie Snow White and the Hunstman with Kristen Stewart where she plays the Evil Queen, a role she said is "iconic."
"We all know the Evil Queen and I think there is an image we associate with her," Charlize said. "She takes a different form of a witch and a step mother. I wanted to take something so iconic and find the human being underneath."
And, she praised her co-star, saying "She's incredible."
"Boy she just didn't disappoint, just a joy to work with," Charlize said.
Snow White and the Huntsman hits theaters this summer.