Charlize Theron Spills Beauty Secrets: I Wear Chicken Cutlets And I Was Toothless 'Til 8'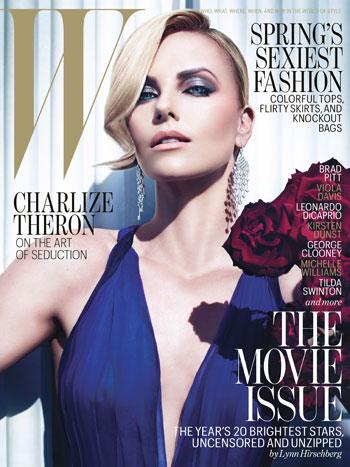 Even the most beautiful big screen bombshells have beauty skeletons in their closets!
Charlize Theron candidly opens up to W magazine that her boobs aren't as big as they may look and that she didn't have front teeth until she was eight years old – and RadarOnline.com has the shocking details.
"I wear those! If you don't have boobs, you wear those cutlets," the stunner admits when asked about the synthetic breasts her Young Adult character, Mavis, wears in the film.
Article continues below advertisement
Charlize ,who grew up in South Africa and started modeling in Milan when she was 16, was not always known for her looks.
"For the first eight years of my life, I didn't have front teeth," she reveals. "I was pretty sick as an infant, and the antibiotics rotted them."
And acting wasn't the Academy Award winner's first choice of careers. "I wanted to be a ballerina, but I was too tall, and I had too many injuries. What I loved as a ballerina was telling stories, and I could also do that with acting, so I eventually moved to L.A."