Former Prostitute Blogs About 'Coming Out Of The Hooker Closet'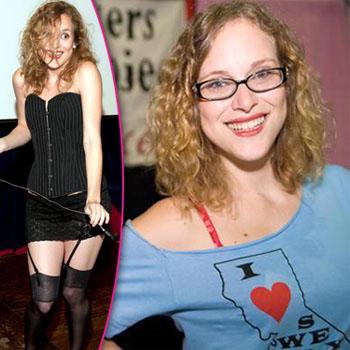 It's not easy coming clean about your prostitute past!
Bisexual Jessie Nicole, who sold her body for sex for about four years, goes into great detail about the process of coming out to her friends, family and strangers about her years as a prostitute in a new blog for xoJane, and RadarOnline.com has the details.
Nicole, who is currently in a relationship with a man, admits that the process of coming clean about her life as a prostitute was similar to coming out as a bisexual when she was 15.
Article continues below advertisement
"Coming out as a sex worker has likewise been a continuous process, and it began in roughly the same order: first my partner, then friends, strangers and eventually family.
"Despite all my practice, coming out is always stressful," she explains, admitting that she has gotten backlash from "self-proclaimed feminists" who maintain that "anyone who works in the sex industry is perpetuating the rape and abuse of women."
She also reveals that during her years as a prostitute, she put herself in many dangerous situations.
"I wish I had reassurance to offer those retroactively concerned for my safety, but I made some stupid and risky decisions as a sex worker," she admits. "I like to think talking to other sex workers would have taught me better practices, and I also like to think my work helps prevent others from making similar mistakes. Admitting my mistakes isn't easy, but is an important part of the coming out process."
Article continues below advertisement
By coming clean about her experiences and her work as an activist with the Sex Workers Outreach Program, she believes that she has helped other people as well as herself.
"Sex work is part of every community," she says. "Listening to more sex workers' perspectives and lived experiences can help reverse bad policies and dramatically shift cultural assumptions. I sincerely hope that every time I come out it contributes to this larger project.