Inside The Secret Life Of A Sex Surrogate: Public Service Or Glorified Prostitution, Decide For Yourself!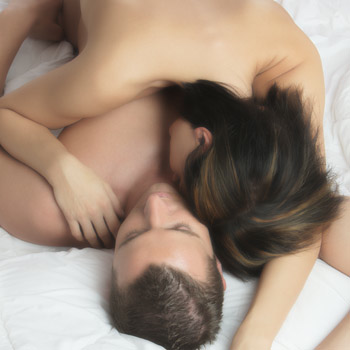 Oscar-tipped movie The Sessions features the true story of a sex therapist who helps a polio-crippled man experience sex before he dies, and now several real-life "sex surrogates" have shared experiences about their controversial profession, and RadarOnline.com has all the details.
In a private clinic close to Manhattan's Central Park West, Fern Arden is a sex therapist who treats clients suffering with psychosexual problems.
Article continues below advertisement
It's her female staff, known as "surrogate partners," that give their clients training in caressing techniques, kissing, feeling relaxed with another person in the nude and the sex act itself, according to an eye-opening report in the New York Post.
"The focus is not sex, but familiarity and intimacy. We provide an environment, not for sexual pleasure, but for sexual learning," Arden revealed.
"People tend to be ill-informed about what a surrogate partner does. They think of it pejoratively, the same as a sex worker, but it's not.
"Just as you have legitimate massage therapists and people who run massage parlors, there is a huge difference between them."
For the privilege of not coming across like Steve Carell in The 40-Year Old Virgin, Arden charges $3,000 and $5,000 for a course ranging between 12 to 15 lessons.
Arden is a hands-on boss, she takes part in the sessions too.
Arden is one of 30 sex surrogates registered in the U.S. under the International Professional Surrogates Association. To qualify, you must complete a two-week training program with the society, as well as work for a licensed sex therapist.
Article continues below advertisement
However, Derrelle Janey, a defense attorney at Manhattan law firm Gottleib and Gordon, argues that a sex surrogate is just a glorified prostitute.
"It doesn't matter if the client is disabled, it doesn't matter if he is suffering from some kind of emotional distress - that just makes it kind of sad. They have agreed to pay money for a sexual experience, and everyone understands that's the transaction. In my view, that's prostitution," he told the New York Post.
Despite Janey's reservations, Arden defends her profession. She claims that staff at Abel 2 Counseling Center offer a public service and says they are "professionally trained clinicians."
"You would typically need a partner to resolve most sexual problems and for single men that is obviously an issue. Most of the men who come to my center are sexually inexperienced, so the surrogate program allows them to progress with their treatment," Arden said.
Article continues below advertisement
"People have this perception of a sex surrogate as: 'Oh wow, I am going to have a sexual teacher and we're going to have hot sex!' but it's not that way at all.
"The sessions with the surrogate evolve gradually. It's a very gradual, sensual process of getting used to holding hands, caressing and kissing.
"The clients could come into treatment for several visits before they even take their clothes off."
Arden's "surrogate partners" are required to be tested for STDs at least once every two months, just like her clients.
One of the surrogates, known only as Sarah, shared her techniques.
"I usually begin sessions by working on eye contact and the way they hold their bodies," she confessed. "We use massage and touch therapy, so the client can learn to be in the moment, be comfortable with their bodies and become aware of the sensations.
Article continues below advertisement