Hulk Hogan Admits Sex Tape Shenanigans To Howard Stern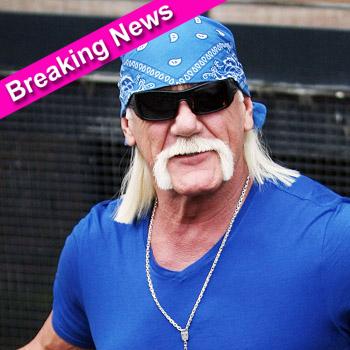 Hulk Hogan confirmed to Howard Stern Tuesday that his co-star in his sex tape is indeed Heather Clem, the estranged wife of his DJ buddy Bubba the Love Sponge.
The Real American told the America's Got Talent star the tryst went down with Bubba's blessing in 2006, a year prior to his long marriage to ex-wife Linda falling to pieces. He said he strayed from his marriage at the time because Linda was being abusive to him, both emotionally and verbally.
Article continues below advertisement
Natalie Nunn Sex Tape Stolen, Blackmailer Threatens To Leak It Unless She Pays Up
Kanye West Sex Tape With Kim Kardashian Look-A-Like Being Shopped