Exclusive
Who Leaked Hulk Hogan's Sex Tape? New Clues Emerge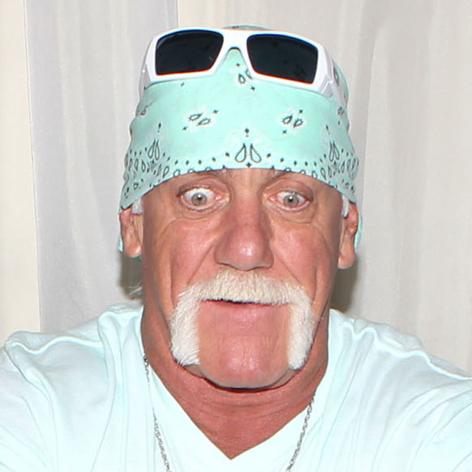 Hulk Hogan's sex tape hitting the internet has caused major embarrassment for the pro-wrestling legend, but RadarOnline.com has exclusively learned that new clues are emerging that point to who released the tape and why.
The one-minute clip that was published on Gawker shows the 59-year-old champ baring his pasty rear-end in a sexual encounter allegedly with Heather Clem, the ex-wife of Hulk's best friend, radio DJ Bubba the Love Sponge.
Article continues below advertisement
The website claimed that they didn't pay for the sex tape and that the person who gave it to them didn't want any money.
"Hulk didn't leak the tape," a source close to the wrestling icon, real name Terry Bollea, told RadarOnline.com. "He probably didn't even have a copy of it."
A voice on the tape is reported to be Bubba, real name Todd Alen Clem, and he and his wife Heather are possibly the only people that had copies of the tape.
As RadarOnline.com exclusively reported, Heather is "embarrassed " about the footage surfacing and repeatedly refuses to comment on the grainy sex tape.
The release of the tape is raising suspicions that the people involved wanted revenge on Hulk and wanted to embarrass him. Without a profit being sought, the release of the tape is mortifying, as the interactions between Hulk and Heather are less X-rated porn and more humiliating for him.
Article continues below advertisement
Hulk's ex-wife Linda Hogan told RadarOnline.com that she wasn't surprised that the tape emerged but that she thought it was "a little twisted."
Speculation is growing that the only people who possibly had possession of the tape are Bubba, Heather or workers in his house who knew about it and had access, and point to people that wanted to hurt Hulk.
As more clues emerge as to the origin of the tape Hulk is preparing to take legal action against anyone trying to profit off the release of the tape.