Exclusive
Hulk Hogan's Sex Tape Partner Embarrassed By Leaked Video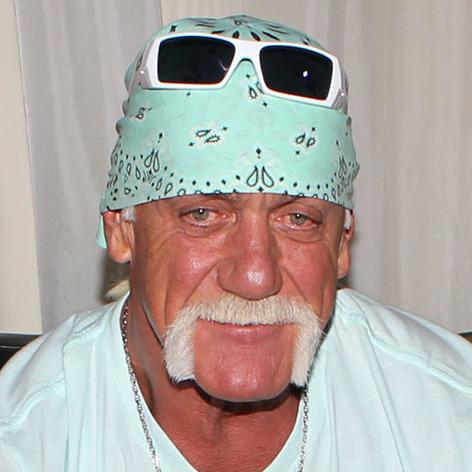 By Jon Boon - Radar Reporter
The woman at the center of the Hulk Hogan sex tape is refusing to discuss her intimate moment with the wrestling legend, RadarOnline.com is exclusively reporting.
Busty Heather Clem, 38, has told friends she is embarrassed that the raunchy video has been leaked on the internet. She's also ashamed that pals have discovered she allegedly had sex with the "cheesy" Hogan Knows Beststar.
Article continues below advertisement
The grainy recording was supposed to be a private moment between her, Hulk, and then husband, DJ Bubba the Love Sponge – but now it's anything but…
"Heather is completely devastated the sex tape has appeared in public and doesn't want to talk about it," a friend told RadarOnline.com.
"She thinks it puts her in a bad light – it's not as if Hulk's a hunk and it's a pretty embarrassing moment.
"What's worse is Hulk's interruptions – stopping Heather when she's performing a sex act to check his cell phone and then admitting he felt like a pig because he ate too much right before after they finished up… the video makes her look like a peace of meat.
"Heather didn't want her friends and family knowing that she had sex with Hulk Hogan – he's very corny.
"It was a private moment, and wasn't meant to be shared with anyone else," the pal concluded.
As RadarOnline.com previously reported, a one-minute clip said to be taken from 30 minutes of footage, shows the 59-year-old champ baring his pasty rear-end in a sexual encounter allegedly with Heather, the ex-wife of Hulk's best friend, radio DJ Bubba the Love Sponge.
Article continues below advertisement
It's not flattering – and in comical fashion just after they've finished – the Hulkster can be seen pounding his bloated belly telling the lucky lady that he'd just eaten 10 minutes ago and "felt like a pig" while they were having sex!
But one person who wasn't surprised to see Hulk appearing in a sex tape was his ex-wife, Linda Hogan.
She told RadarOnline.com: "I wasn't really shocked about it," and called the sexual encounter "a little twisted."
And her lawyer, Ray Rafool told RadarOnline.com: "Linda and Terry are now in a much more comfortable place as a family now.
"They have two kids together – and she wants to make sure that no further embarrassment is caused. She doesn't want to feed any fires by saying too much about the incident."
Heather Clem declined to comment when approached by RadarOnline.com.
RELATED STORIES:
When Sex Tape Exes Collide! Kim Kardashian Slinks Out Back Door To Avoid Ray J