Linda Hogan & Charley Hill Call It Quits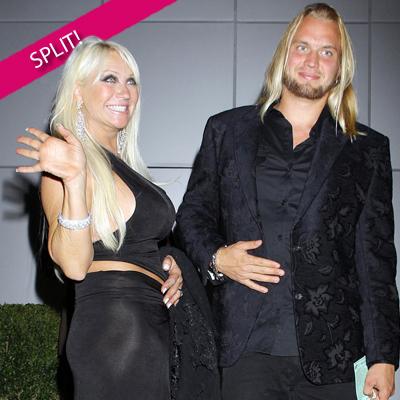 Linda Hogan said Tuesday that she and boy toy Charley Hill have broken up, ending a May-December relationship that began in 2008 following her split from her ex-husband of 24 years, Hulk Hogan.
"Ok... My status has changed. I am now single," the 52-year-old Wrestling the Hulk - My Life against the Ropes author wrote on her Facebook page. "After the great therapy we had together and time to think and concentrate on who we are and who we want to be, Charley and I decided that we should each travel through life in different directions.
Article continues below advertisement
"Thank you all for always being so supportive of our relationship and choices. I hope that you all understand and are not be too terribly disappointed. Love you!"
Linda and Charley, 23, met though Charley's pal -- and Linda's son -- Nick. He was also a former classmate of daughter Brooke. They recently appeared together on VH1's relationship-geared show Couples Therapy.
RELATED STORIES: