Exclusive
Linda Hogan: 'I Did Not Want To End Up A Statistic, Like Nicole Simpson'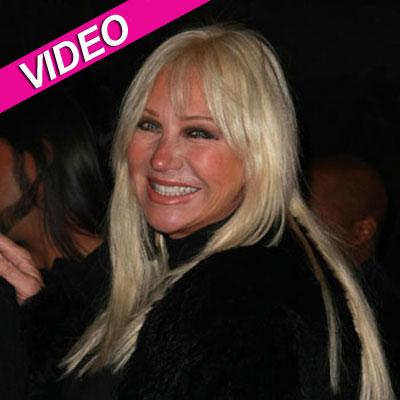 by RadarOnline.com Staff
Linda Hogan, appearing on Tuesday's The Today Show to plug her new book, Wrestling The Hulk - My Life against the Ropes, opened up about the alleged abuse she suffered at the hands of her ex, 80's pro wrestling demigod Hulk Hogan.
"I did not want to end up a statistic, like Nicole Simpson," Linda, who filed for divorce in 2007, told Matt Lauer about her split from Hogan, who's currently wrestling for TNA.
Article continues below advertisement
In the new book, Linda described an incident in which Hulk allegedly tore her shirt and held her down on a bed with his hands wrapped around her throat.
She added Hulk "did not feel remorse -- and to this day he's never apologized for any of his actions -- but that is something that scared me."
"I was always afraid he would kill me in one of his rages," she wrote.
The reason she didn't open up about it then, Linda told Lauer, was because she "was quiet and afraid to say anything.
"Had I said something, the carpet would have been pulled from under his career. But it was scary ... I did not know how far he would go."
In addition to the alleged physical abuse, Linda claims Hulk also cheated on her.
"That was the turning point, when I found out he had an affair ten years into the marriage," Linda told Lauer. "It was hard trying to re-build -- it shocked me."
Linda also claimed that throughout his career, Hulk was juiced-up on steroids at the same time he was encouraging youngsters to "train, say your prayers and take your vitamins."
Article continues below advertisement
"Wrestlers had a reason to do every kind of drug and narcotic around and help numb them from the pain of what they were doing," she said. "Drugs were around, there was a constant flow, pain killers, inflammatory and a lot of them did take steroids."
Hulk Hogan had no comment when contacted by The Today Show.
Visit msnbc.com for breaking news, world news, and news about the economy
RELATED STORIES: