Exclusive
Michael Lohan To Plead Not Guilty To Domestic Violence Charge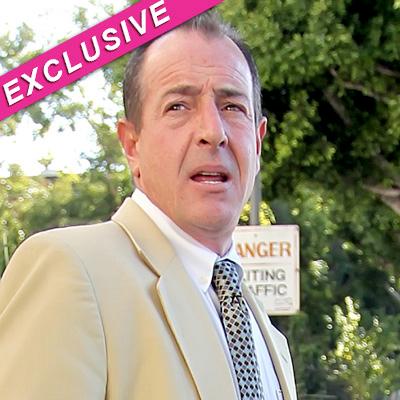 Article continues below advertisement
Lohan, 50, is charged with a single misdemeanor charge of "inflicting injury on a Cohabitant" for an alleged domestic violence incident involving him and his ex-girlfriend Kate Major.
As RadarOnline.com previously reported, Lohan was picked up by officers in West Hollywood, CA. this past March after Major went to the Sheriff's Department Station and filed a police report against him.
Lohan was originally arrested for three felony charges of domestic violence: preventing the report of the victimization, false imprisonment and inflicting corporal injury on a cohabitant. Although he was arrested on three felony counts, the D.A.'s office dropped two of the charges, and bumped the third felony to a misdemeanor, hence the single count against him.
In an exclusive interview with RadarOnline.com, Lohan vehemently denied the charges to RadarOnline.com and blamed alcohol for Kate's behavior and said when she visited him at the Pasadena Recovery center where he's been taping VH1's Celebrity Rehab, she was intoxicated and the staff did an intervention for her.
"I didn't touch her," Michael adamantly told RadarOnline.com. "I didn't do a damn thing to her."