Lindsay Lohan -- 120 Days In Jail, 480 Hours Of Community Service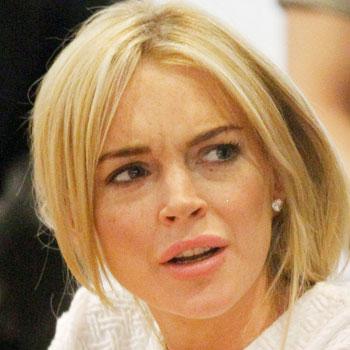 RadarOnline.com Staff Reporter
It's Good Friday, but a bad Friday for Lindsay Lohan!
The troubled 24-year-old actress was just sentenced for her probation violation by Judge Stephanie Sautner to 120 days in jail and 480 hours of community service.
RadarOnline.com has learned Lindsay will have to serve her community service at a women's shelter in downtown Los Angeles and the Los Angeles County Morgue.
Article continues below advertisement
A Closer Look At The Self-Destruction Of Lindsay Lohan
Lindsay's bail has been set for $75,000 so she can bail out while her attorney Shawn Holley is appealing the decision.
But, don't get your hopes up for another mug shot to be added to Lindsay's already extensive collection -- because the LAPD is not releasing it!
While Lindsay will likely be bailed out within the next couple hours, the Mean Girls star is currently being remanded into custody for violating her probation.
MORE ON:
Celebrity Justice
However, not everyone is happy with today's outcome. Deputy District Attorney Danette Meyers had some scathing words regarding Lohan's sentence.
"This was a clear abuse of discretion," she said to press outside the court house. "I'm not happy with the amount of time. She was previously sentenced to 90 days in jail and she continues to violate the law.
"This is not a first time offender. I respectfully disagree with the court's decision to lower the charge from a felony to a misdemeanor."