Radar Told You So: Lindsay Lohan's Back In Gotti Pic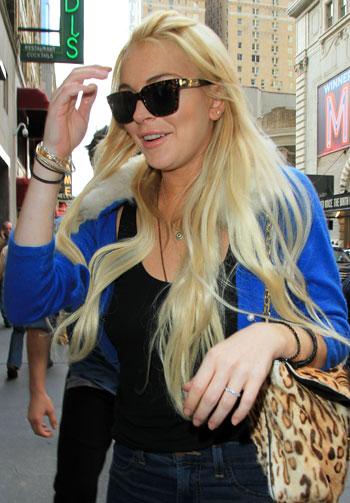 By Alexis Tereszcuk
RadarOnline.com Staff Reporter
RadarOnline told you not to count Lindsay Lohan out of the picture, and once again, we were right!
The starlet herself was adamant that she wasn't being wacked from the mob movie Gotti: Three Generations when we asked her earlier today.
She just inked the deal!
Slight change: The 24-year-old hell-raiser, star of Mean Girls, won't play Victoria Gotti, the current face of the Mafia family. She'll play the sexier Kim Gotti, dead don John Gotti's daughter-in-law.
Article continues below advertisement
"I'm really excited to be back on set and clear up all the misinterpretations about me and show this is what I love to do," Lohan tells The Associated Press. "I think it's such an iconic story. I'm honored to be working with John Travolta and Joe Pesci."
And from what we hear, it's an even "juicier" role -- one with a possible sex scene!
When it looked like she was out, Lohan brushed off some of her advisors and made the deal happen.
"I had turned the page," said executive producer Marc Fiore.
And as RadarOnline previously reported, Fiore wanted Lohan for a two-movie deal. She's now on board for the second flick, too.
"Lindsay will co-star with Chazz Palminteri in the movie called Mob Streets," Fiore confirmed.
Hopefully Lindsay's good luck streak will continue this week: She heads back to court Friday for her preliminary hearing in her necklace theft case.