Exclusive
Is Lindsay Lohan Getting Special Treatment In Court?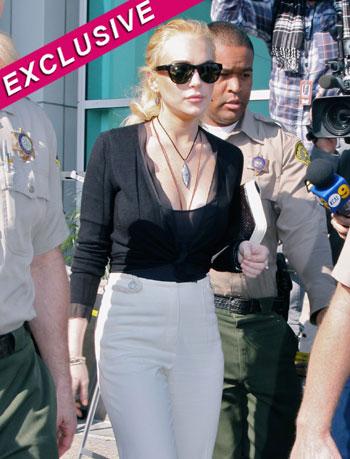 By Jen Heger
Is it one rule for troubled actress Lindsay Lohan and another for all others?
That's the question that has to be asked with the news that all cameras have been banned from the Mean Girls star's court appearance this Friday.
It's a stunning development because Judge Sautner, who Lindsay will be facing, allowed cameras in the courtroom for fellow actor, Mel Gibson's plea on a misdemeanor battery charge just last month.
Article continues below advertisement
In addition, a well connected source tells RadarOnline: "It's the DA's policy that we will NEVER oppose having cameras in the courtroom, ever.
"The public has a right to see and know what is happening in the judicial system. There is a great deal of interest in the Lohan case, and it's too bad that the public won't have the opportunity to have access to the proceedings."
Adding to the controversy further, all of Lindsay's previous appearances in connection with the grand theft case - in front of Judge Keith Schwartz - had television cameras allowed in the courtroom.
The 24-year-old is due back in court for a preliminary hearing to ascertain if there is enough evidence to go to trial in her felony grand theft case.
Lohan is accused of stealing a $2,500 "one of a kind" designer necklace from a Venice Beach area jewelers.
Lindsay's hearing is scheduled for April 22 and it's anticipated that it could last 1-2 days.
As RadarOnline previously reported Lindsay's preliminary hearing could be postponed though because it's Good Friday, and all parties are agreeable to having the matter continued.