Exclusive
Lindsay Lohan: Good Friday, Good Excuse!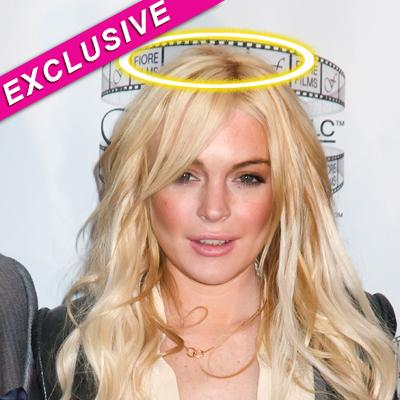 by Jen Heger
Radar Legal Editor
Lindsay Lohan has a higher power on her side.
The troubled startlet of Freaky Friday is pulling out a celestial trump card that could slow down the theft case she's currently fighting.
She's set to ask the judge to cancel this Friday's hearing because it's Good Friday, a Christian holiday that marks the crucifixion of Jesus Christ.
Believe or not, Lindsay plans to observe the holy day!
Article continues below advertisement
The 24-year-old former Mean Girl was raised Catholic, but reportedly converted to Judaism when she was dating girlfriend Samantha Ronson.
The postponement request was discussed last week during the meeting between Lindsay's high powered attorney Shawn Holley, Judge Stephanie Sautner and Deputy District Attorney Danette Meyers.
While all involved agreed in principle, it's not a done deal.
"The DA wants Lindsay's lawyer to formally file the motion to continue the preliminary hearing," the source said.
Lohan would still appear in court on Friday but just to hear Sautner formally rule on the motion. If a new date is set, it's likely to be sometime next month.
Despite rumors that Lohan would plead guilty before trial, we're told Holley won't allow it.
If Lindsay is convicted of stealing a $2,500-necklace from a Venice Beach, Calif., jewelry store in February, she could face up to three
years in state prison.