Exclusive
KNOCK OUT! Michael Lohan To Duke It Out With John Wayne Bobbit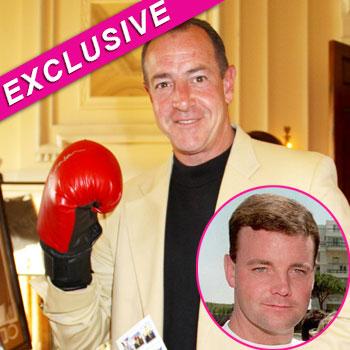 RadarOnline.com Staff Reporter
Michael Lohan won't be going down without a fight.
The Lohan patriarch will be jumping in the boxing ring to take on John Wayne Bobbit, whose penis was infamously severed by his wife, Lorena, with a knife in 1993.
RadarOnline has learned Bobbit challenged Lohan to three one-minute rounds on June 4 in Ft. Lauderdale, Florida.
"It should be a very interesting match!" Celebrity Boxing founder Damon Feldman told RadarOnline.
Article continues below advertisement