Faizon Love Held Without Bail In Domestic Violence Arrest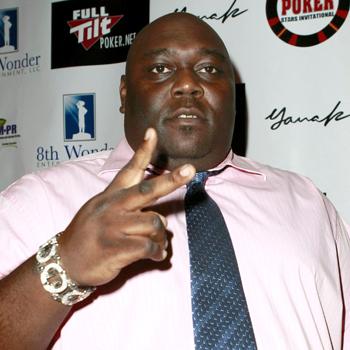 by RadarOnline.com Staff
Funnyman Faizon Love isn't laughing now. More than 27 hours after he was arrested on suspicion of domestic violence, he is still being held without bail, RadarOnline.com has confirmed.
The larger than life Elf and Couple's Retreat star was booked in Seattle, WA, at 9.07 am Friday and is still being held in Kings County jail as of noon PDT Saturday.
Love was scheduled to be performing at comic hot spot The Parlor the night he was taken into custody, but a spokesperson at the club told us two other comics stood in for him.
Article continues below advertisement
Despite being behind bars RadarOnline.com has been told that he is still scheduled to perform tonight!
"Faizon showed up the first night 06/09 but not for the second," said a the club spokesperson. "As far as I know he is still supposed to take the stage tonight. It's a sold out show. But if he is in jail he can't be here."
Love is no stranger to run-ins with the law. In 2009 he was convicted of assault with a deadly weapon in Los Angeles.
RadarOnline.com reached out to the actor's lawyer for comment but has not had a response.
RELATED STORIES: