Jacqueline Laurita Doesn't Fully Buy Kim D's Strippergate Explanation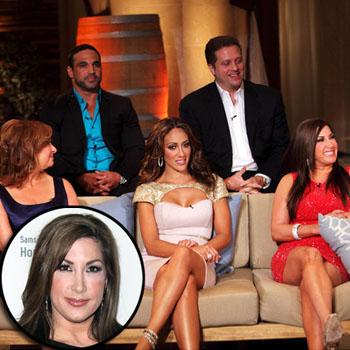 Article continues below advertisement
On Twitter Sunday, Jacqueline asked, "Why isn't Teresa mad at Kim for destroying her family & still trying to put it on me? Because she wanted it to happen & let Kim take the fall."
Jacqueline wrote the "bottom line is Teresa knew Melissa was the target and said nothing."
Teresa "planted the seed about Melissa being a stripper first," Jacqueline wrote, noting that when she learned of the conspiracy, she tried to warn her friend Melissa via text.