Exclusive
Teacher Sued By LeAnn Rimes Blasts Star: She's Not Going To Like What Comes Out In This Lawsuit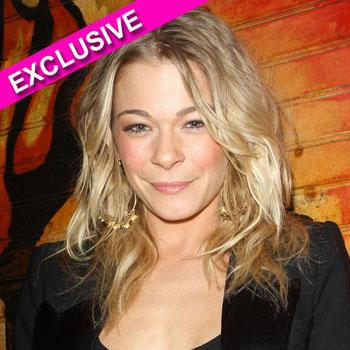 Article continues below advertisement
"My husband and I talked (about settling the suit) and we both feel that it's important to clear our names. If it was just about recording the call, that'd be different, but she's claiming harassment, and that I caused her to go to 'rehab,'" Smiley told RadarOnline.com exclusively.
What's more, Rimes will be in for some unpleasant surprises in litigation, claims Smiley who adds that one high-powered lawyer she spoke to said that Rimes "has no case, as did all of the other attorneys I spoke with. They said she's not going to like or want what's going to come out."
But Rimes is not at all concerned about that, a source close to her told RadarOnline.com. "She's obviously decided to go ahead with the lawsuit and if she was worried about what was going to come out she wouldn't have filed the lawsuit."
Rimes' suit against the mom of six followed a protracted Twitter war pitting the singer's supporters and detractors against each other. Brandi Glanville, whose ex-husband Eddie Cibrian is now married to LeAnn, also found herself the subject of endless Twitter debates about the stars and their actions.
Article continues below advertisement
Rimes has claimed she is the victim of cyber bullying and went into a treatment center this year for "anxiety and stress."
But Smiley outright rejects the bullying claims and points out that her account was private after the star blocked her. "It's impossible to 'bully' somebody from a private account, besides the fact that she blocked me," Smiley told RadarOnline.com. "The bullying BS is ridiculous!
Every article on every site about her is filled with negative comments, far worse than anything I've ever said. (One site) has a thread about her that started in 2009 & there's over 800 pages of nothing but negativity.
"Her actions, beyond the affair (with Cibrian), have created all of the negativity & she will have to accept that at some point, or start ignoring it all."
But the source close to Rimes point out other negative comments about LeAnn do not provide justification for more.
Smiley still has not retained a lawyer and was granted a two week extension by Rimes' powerhouse attorney Larry Stein. Smiley was reacting to RadarOnline.com questions asking if she would consider settling this suit. No settlement has been offered.
Article continues below advertisement
Despite the fact that she is struggling to raise funds to fight the lawsuit, Smiley is incensed by Rimes' actions.
"I think that she is using her status and money to try and shut us up," Smiley told RadarOnline.com. "She knew about the recording in March, she could've sent a cease and desist (letter), but instead she chose to plan a 'rehab' stunt and lawsuit, a day after celebrating her birthday for an entire month.
"She gave exclusives of her birthday party to People magazine. She didn't seem stressed. She saw this as an opportunity to get those who she thinks are close to Brandi. Funny thing, I've never talked to Brandi, never DMd (direct messaged), never texted, emailed (or sent a) FB message, smoke signals....nothing."
Asked if the narrow scope of the lawsuit, focusing on the allegedly taped phone call concerned her, Smiley told RadarOnline.com it did not.
Article continues below advertisement
"It (the suit) also alleges harassment and conspiring! She had NO expectation of privacy calling me from a restaurant in Malibu Country Mart with two Twitter friends listening," Smiley said.
But the source in Rimes' camp says that simply is not true and points out that lawsuit is for only two things: invasion of privacy and recording a phone call without Rimes' consent.
As for LeAnn using her status and money to shut up Smiley, the Rimes' source told RadarOnline.com: "LeAnn is not using her status or money to try to shut her up. If she was she would have done something long ago. This was a specific act and illegal act and she reacted to that act."
Smiley remains undeterred.
"It's funny that her rep said it was absurd (to allege) that she kept a list of enemies, yet she knew very private details about my life, she chose to call me, and she's randomly tweeted me," Smiley told RadarOnline.com.
"She had (name withheld) follow me and send her all of my tweets, DMs, and texts that I sent (name withheld) at first." That person told Rimes she would no longer continue to do that at some point, Smiley says.
Article continues below advertisement
And whose idea was the phone call that led to the lawsuit? Was it LeAnn's or the Twitter pals who were with her?
"I believe it was LeAnn's idea," Smiley said. "She thought I'd be 'charmed' by her and just come 'hang with her!' She never expected I'd stand my ground. In fact (name withheld) said, she said 'I wouldn't have called her if you told me she would say those things!' (Name withheld) said she was mad and even crying at one point."