Exclusive
Teacher Sued by LeAnn Rimes Asks For Extension, Struggles To Pay For Defense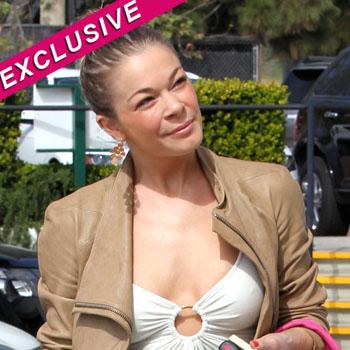 Article continues below advertisement
She has not yet hired an attorney and tells RadarOnline in an exclusive interview: "We are just an average family trying to make ends meet each month. We are faced with a lawsuit from a high priced powerful Beverly Hills attorney and trying to find an attorney has been hard."
The lawsuit is a byproduct of a bitter Twitter war between Rimes' supporters and detractors battling with each other and Brandi Glanville's fans and foes. The battle raged for months with many vitriolic charges leveled against Rimes, who had an affair with and married Glanville's husband Eddie Cibrian .
Rimes phoned Smiley earlier this year and engaged in a bizarre conversation -- with the singer using extreme amounts of profanity.
Smiley tells RadarOnline.com that she is obtaining funds to fight Rimes through her homeowner's insurance -- explaining that because the call was taped in her home the policy will cover her for a certain amount of money.
She told RadarOnline.com: "Financially with deductibles, the inevitable rate increase, and travel expenses this lawsuit will cause great financial strain. This is no big deal to LeAnn, who has gotten the attention she wants, but to us this is stressful & embarrassing. We didn't want the attention.
Article continues below advertisement
"Now we plan to fight back & try to recoup our money & our reputations.
"Her publicity stunt won't be looked kindly on by the legal system."
Stein spoke to Smiley directly this week and agreed to her request for an extension, he told RadarOnline.com. In California, courts allow parties to give each other a 15 day extension directly. "I extended the courtesy which normally occurs," Stein said.
He added that he has not spoken to LeAnn recently about the suit, but he's waiting for Smiley's legal response.
And in terms of the lawsuit being called a publicity stunt, Stein added: "Publicity stunts are not the way I practice law."
Rimes says she is the victim of cyber bullying and entered a treatment center for "anxiety and stress."
Smiley previously told RadarOnline.com that when Rimes phoned her she "never heard a person cuss so much.
"I even asked her to watch it, saying, 'Your language -- so trashy!' I was also surprised that she thought I'd just change my mind about her and want to come hang with her," Smiley said.
Article continues below advertisement