Exclusive
High School Teacher Says LeAnn Rimes Lawsuit Is 'Ridiculous. Does She Want My House?'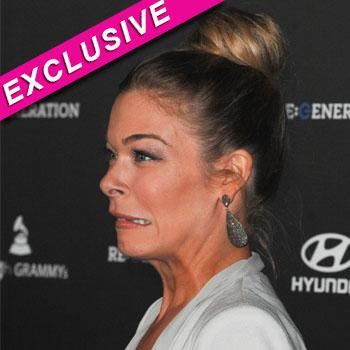 Article continues below advertisement
"People that LeAnn know have threatened me multiple times, telling me that they're going to come to my work and say bad things about me. I'm a teacher, why would they come to my work?" Kimberly asked.
Kimberly said that when LeAnn called her she was constantly swearing and raising her voice. "Her words shocked me and scared me on that call. I was afraid because she was getting so angry. It shocked me and scared me."
Kimberly described the unexpected phone conversation she had with LeAnn in March saying, "She was trying to bully me back then and she is now. LeAnn wants me to like her and she was mad because I won't. I do not like her. What would give her any clue that I was going to like her just because she called me?"
Kimberly told RadarOnline.com that she is planning to speak with a lawyer to defend herself and her daughter against the lawsuit.