Exclusive
Hulk Hogan Sex Tape Leaked By Bubba The Love Sponge's Disgruntled Former Employee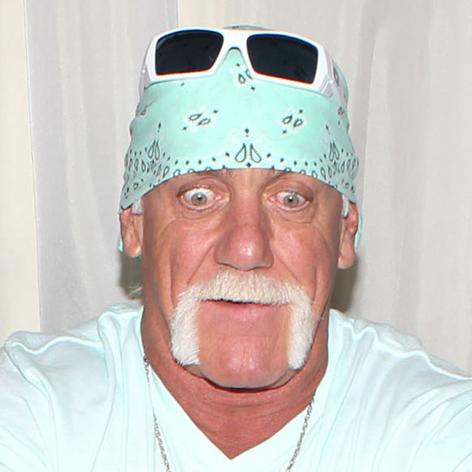 Article continues below advertisement
"Even though Bubba knew how much the Hulk sex tape would be worth, he didn't stab his friend in the back and he's not the one who released it," the source said.
"It's a former employee of Bubba's who was outraged when he left Sirius to go back to terrestrial radio. He wanted payback."
Interestingly, the source says Hulk's "surprise" at the tape being leaked is a rouse and that he's known about it for years and even had the ability to stop the sale last year!
"Hulk acting all shocked at the release of the tape is crap," the source says.
"The tape was first shopped about three years ago, and Hulk was initially blindsided by it. But he's been fully aware this whole time that it's out there."
According to the insider, the PR forces that be within Hulk's camp prevented stopping the sale because they were more interested in publicity and press than what this would do to Hulk and his family.
Article continues below advertisement
"Bubba didn't secure the tape properly and showed it to a bunch of people," the source says.
"And that's why they're all in this mess now."
As RadarOnline.com previously reported, Hulk's sex tape partner was Heather Clem, Bubba's then-wife, who was obsessed with the wrestling legend and made it her mission to sleep with him.
"Heather has been obsessed with Terry Hulk Hogan Bollea forever. She took advantage of her husband's friendship with him and used Bubba to get to Terry," an insider revealed .