Hulk Hogan 'Devastated' By Release Of Sex Tape, Says New Wife Is 'Rattled'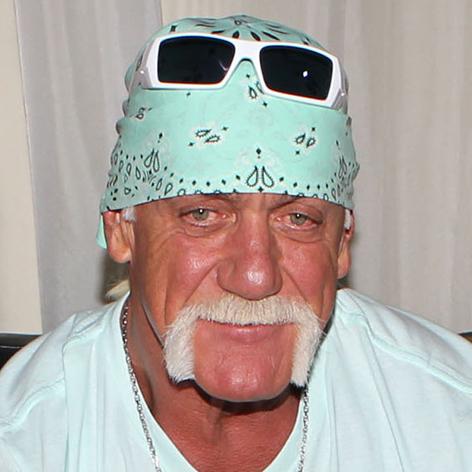 Hulk Hogan says he's "devastated" by the release of a sex tape featuring him and Heather Clem, the former wife of fellow wrestler Bubba the Love Sponge. The tape, he says, has "rattled" his new wife, Jennifer McDaniel.
A clearly embarrassed Hogan (real name Terry Bollea) spoke Tuesday for the first time on television about the tape with TODAY's Hoda Kotb and Kathie Lee Gifford. During the interview, Hogan said the tape was made without his knowledge more than six years ago while he was still married to his now ex-wife, Linda Hogan.
Article continues below advertisement
Watch the video on RadarOnline.com
"It's just something that has devastated me and totally ... I've never been on something on this level," he told them.
Hogan says he was at a "friend's house" when the incident occurred, and "I had no idea there was a camera in the room."
Hogan says he was at a "very low point" when he was taped without his knowledge, but added, "I'm not making excuses, I'm accountable, I was the guy, I was there, I made the choice."
Hogan appeared on The Howard Stern Show on Sirius/XM earlier on Tuesday and confirmed that his sex partner was Clem.
Calling the tape "appalling" and a "bad choice," he vowed to find out who secretly shot it and made it public.
"I'm going full-blown to try to find out who did this to me and why and what's the motivation," he said.
Visit NBCNews.com for breaking news, world news, and news about the economy