Giuliana & Bill Rancic Love Parenthood, Want More Kids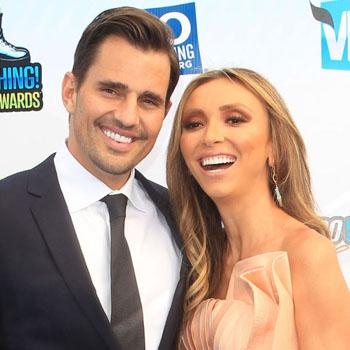 Giuliana and Bill Rancic have taken so kindly to parenting since the August birth of their son Edward Duke, they're already talking about providing him with a sibling.
"We need some brothers or sisters for Duke," Giuliana, 37, told a weekly magazine Wednesday. "I can make him smile … he has the cutest baby laugh ever, and when he smiles, my heart skips a beat."
The proud mother said she and Bill would "love to expand our family … a lot of people have one kid and it's enough … but for us, we're having so much fun that we'd like to have another child."
Article continues below advertisement
Bill, the 41-year-old winner of the first season of The Apprentice, said that "the wheels are in motion" and "plans in the works!"
As we previously reported, the reality stars became parents for the first time via gestational surrogate in Colorado, where the surrogate mother lives.
"We'd like to go down the surrogacy path again -- I'm on medication for the next four-and-a-half years," Giuliana said. "Thankfully, before I went on the medicine, we did another round of IUVF so we have embryos ready to go.
"People have asked me so many questions about my surrogacy, and I'm proud to show the process."
The E! beauty said she would "love twins" on the next go-round, as she's particularly keen on having a daughter to raise.
"It would be amazing," Giuliana said, adding she's always dreamed of having a lil'un who she could match outfits with.
The TV couple's path to parenthood was documented for the cameras, as they tried In-vitro fertilization in vain, and had to suspend all plans to get pregnant during Giuliana's 2011 battle against breast cancer.