Giuliana And Bill Rancic To Show Birth Of Baby Duke On Reality Show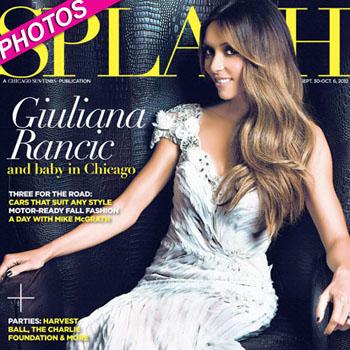 Giuliana Rancic has always been open about her life from her infertility struggle to breast cancer battle.
Now she is going to share the moment when she and husband Bill welcomed baby Duke into the world via a gestational carrier, on the new season of their reality show.
The TV personality revealed to our friends at The Chicago Sun-Times that about a week before the delivery they told the network that they "don't want cameras in the delivery room" and instead filmed everything on their home video camera for their own personal footage.
Article continues below advertisement
But the couple later changed their minds about sharing the experience with fans.
"This is our sixth season and people have followed our story for years," the E! News host told The Sun-Times Sunday magazine, Splash.
"To have people praying for you and supporting you and wanting the best for you and wanting you to have this baby so badly, and then to say, 'Thanks for all your prayers, thanks for your support, we're not showing the baby.' That's wrong."
MORE ON:
Giuliana and Bill
Duke was born on August 29 and Giuliana took three months maternity leave but returned to work early last week to host the Primetime Emmy Awards and Fashion Police in L.A. and launch a breast cancer detection campaign and new clothing line on HSN on the East Coast.
But what she loves most is being snuggled in bed with her boys.
"We just love to be in bed with him," says Giuliana. "We watch him breathe, we play with him ... we are enamored. And Duke loves when Bill's holding him giving him a bath. He gives him these great head rubs and Duke closes his eyes every time Bill rubs his head. He just loves him."