Bill & Giuliana Rancic: Ready For Parenthood!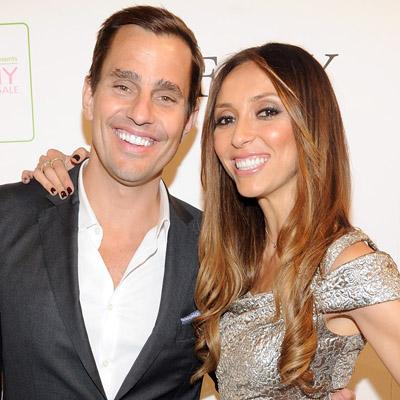 After watching wife Giuliana struggle with in vitro treatments and then battle — and beat — breast cancer, Bill Rancic opens up about his fears, family and future as a father.
Q: It's been a rough road to parenthood. How do you feel?
I'm so thrilled. Things weren't the best for a long time, but this baby is special because it saved Giuliana's life. She never would have gone for a mammogram if we hadn't done IVF.
Article continues below advertisement
Q: Are you ready to be a dad?
I'm scared, but I love kids and I have a huge family to help. I'll be one of those parents that will check on our baby every 20 minutes, so there are a lot of sleepless nights ahead.
Q: Will you have more little ones?
I am already pushing it now! I know that everything is going to fall into place.
Q: With your busy schedules, are you worried about being overwhelmed?
We will be shooting Eva Longoria's new show Ready for Love all summer, and I just signed on as the spokesperson for Rogaine. It sounds funny but I have been using it for years and when you see pictures of me before and now I have way more hair. It's actually amusing because people ask me if I have had hair plugs! Lets face it, having a baby can be very stressful and losing my hair is one less thing I'll have to worry about.
Q: What does your future hold?
I am declaring this the year of the Rancics! The baby is on the way, we have an amazing NBC show to shoot, business is great. We're done with cancer and infertility and have an exciting, good future ahead.