Exclusive
Bobby Brown's Latest DUI Arrest Could Be Blessing In Disguise, Says Family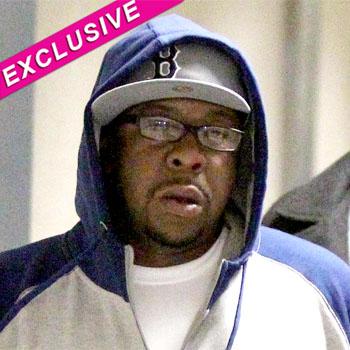 Article continues below advertisement
"Bobby's family are at their wits end following his latest arrest and are scared that the authorities will throw him in jail," a source told RadarOnline.com. "They are not so sure he will be able to survive in jail given what they fear is his current mental state and are worried that he could come into harm while inside.
"But, despite their obvious fears, there is a silver lining that the family is clinging on to that jail could actually help Bobby. If he does have to serve time, he will be ordered to complete a strict drug rehabilitation program.
"They felt that when Bobby last went to rehab, he wasn't serious about cleaning up his act and feared he would relapse.
"Plus, he didn't spend a sufficient enough time in rehab. His family believes that if a judge orders him to complete a 120 day rehabilitation program along with counseling and asks him to regularly attend AA meetings he might finally be able to beat his addiction problems.
"Bobby is in the last chance saloon now, it's time he started to help himself," the source divulged.
Article continues below advertisement
But after just three weeks of treatment, Brown checked out and his family was concerned that he wasn't taking sobriety seriously and could fall off the wagon once more.
Bobbi Kristina Brown Talking Marriage With 'Adopted Brother'
"Bobby's family and friends are terrified, despite his pleas that he's sober, that he will fall off the wagon once again," a source said at the time. "They're not sure if he was ever serious about conquering his demons and have voiced their concerns. It's difficult to believe someone going into rehab for alcohol addiction for such a short time is genuine about giving up drinking."