Big Bird Goes Viral, Thanks To Mitt Romney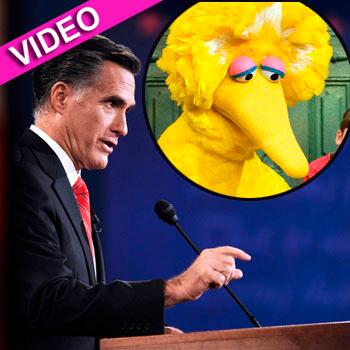 Article continues below advertisement
He told PBS broadcaster Jim Lehrer, who was the moderator of the debate, "I'm sorry, Jim, I'm going to stop the subsidy to PBS.
Watch the video on RadarOnline.com
"I like PBS," Romney said. "I love Big Bird."
Twitter officials said users tweeted the words "Big Bird" at a rate of 17,000 times per minute, with spoof accounts such as @BigBirdRomney and @FiredBigBird emerging from the fray with thousands of followers. Google reported the character's name was among Wednesday's top five searches.