Leonardo DiCaprio & Clint Eastwood On Gay Marriage: 'Give Everybody The Chance To Have The Life They Want'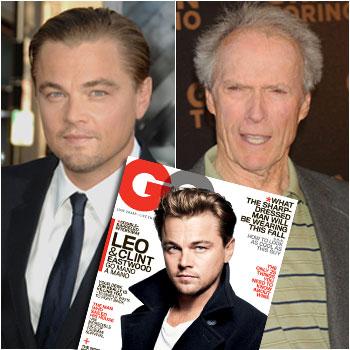 With their hot new movie J. Edgar hitting the screens November 9, Leonardo DiCaprio and Clint Eastwood are opening-up about their own personal politics and RadarOnline.com has a sneak peek at their insightful interview.
In a joint sit down for GQ magazine Eastwood and DiCaprio expressed their frustration with people who obsess over trying to ban gay marriage.
"That's the most infuriating thing - watching people focus on these things. Meanwhile, there's the onset of global warming and these incredibly scary and menacing things with the future of our economy and our relationship to the rest of the world. And here we are focusing on this?" DiCaprio told GQ.
Article continues below advertisement
DiCaprio's comments were in response to Eastwood explaining why he calls himself a social libertarian.
"These people who are making a big deal about gay marriage? I don't give a f**k about who wants to get married to anybody else! Why not?! We're making a big deal out of things we shouldn't be making a deal out of," said the Mystic River director. "Just give everybody the chance to have the life they want."
The Inception star, and Blake Lively's new flame, also revealed how he never really knows how much money any of his blockbuster films make.
"Throughout my career, I never knew which movies of mine made money and which didn't. When Titanic came out, people would say, 'Do you realize what a success this is?' And I'd say, 'Yeah, yeah, it's a hit,'" said Leo.
Now that he's getting older, however, the responsible actor is becoming more aware of his box office success.
Article continues below advertisement
"The (money) stuff never mattered to me until I was into my thirties and got interested in producing, and people would show me charts explaining what finances a movie, what you'll make from foreign, what you'll make from domestic, what you need to make an R-rated film that's a comedy versus a drama.
"But even now I say that unless you want to prove that you can carry a film with your name, continuously trying to achieve box-office success is a dead end."