Leonardo DiCaprio Tops List Of Highest Paid Actors With $77 Million!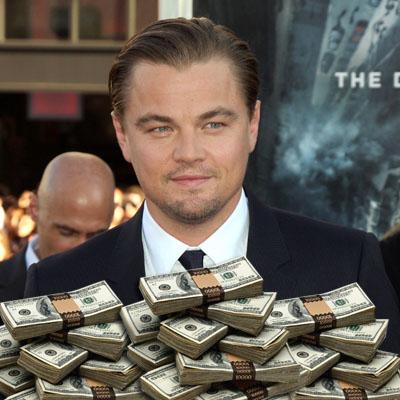 Leonardo DiCaprio really is the 'King of the World.'
The Titanic star tops the list of Hollywood's highest-earning actors -- earning a staggering $77 million last year -- according to Forbes.com.
DiCaprio, 36, had two box office hits last year, Inception and Shutter Island, which together earned more than $1 billion worldwide.
Pirates star Johnny Depp -- last year's highest-earning actor -- came in at number 2 on the list with $50 million.
Article continues below advertisement
Funnyman Adam Sandler, who earned $40 million, captured the No. 3 spot while Will Smith and Tom Hanks were close behind, at $36 million and $35 million respectively.
Forbes compiled its list based on earnings after speaking to agents, lawyers, producers and industry insiders to estimate what each actor earned for the year that ended May 1.
Read Forbes full list of the highest-earning actors here.
RELATED STORIES: